Liya's birthday started off with a trip to the doctor, where she was diagnosed with strep throat and chicken pox:( Poor baby!! She ran a fever on Tuesday and Wednesday, then on Thursday she started breaking out in blisters. She seems to have only a mild case, thank goodness!
We had to cancel her birthday party that would have been tomorrow. But tonight we invited over my parents for some cake and ice cream. Here are a few pics of Liya at her "mini-party":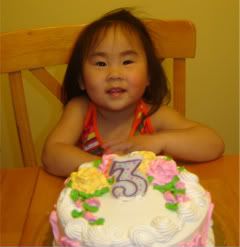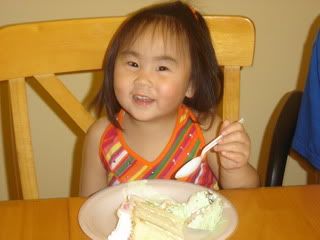 In the next one she is looking at a picture of her foster family. So sweet!